Managing Your Health Just Got Easier
Nsight offers you a personal health coach that will help you successfully achieve your goals by managing your day-to-day health, while keeping your health care team up to date on how you are doing.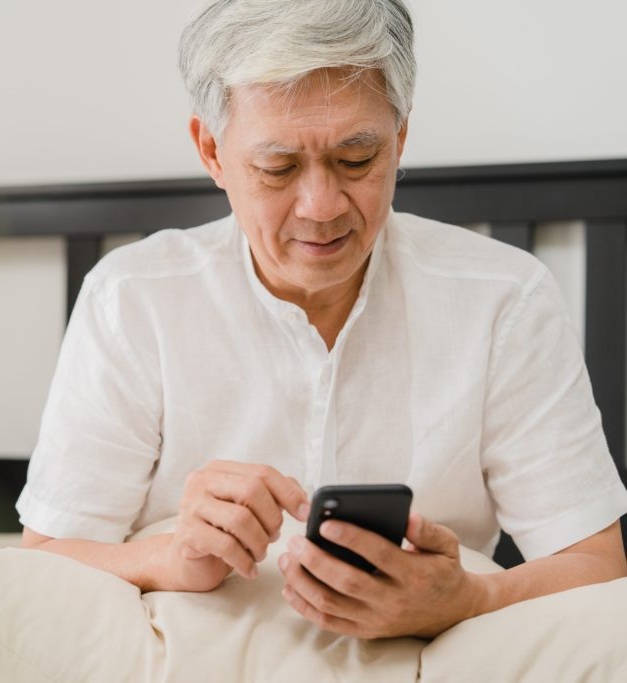 Stay connected to health professionals between visits
Nsight is a program that has been prescribed by your doctor as a way to help you stay connected to health professionals between visits. Even if you are feeling great right now, this program is designed to help you stay that way by monitoring your conditions and providing helpful suggestions around nutrition, pain management, exercise, and more.
Track, Manage and Communicate
Your Nsight profile puts you in control of your health information with an easy to use tool to track, manage and communicate. To use Nsight on the go, get the mobile app.
View all of your activity at a glance
Recent messages, health tips, and a summary of your health stats are available right when you login.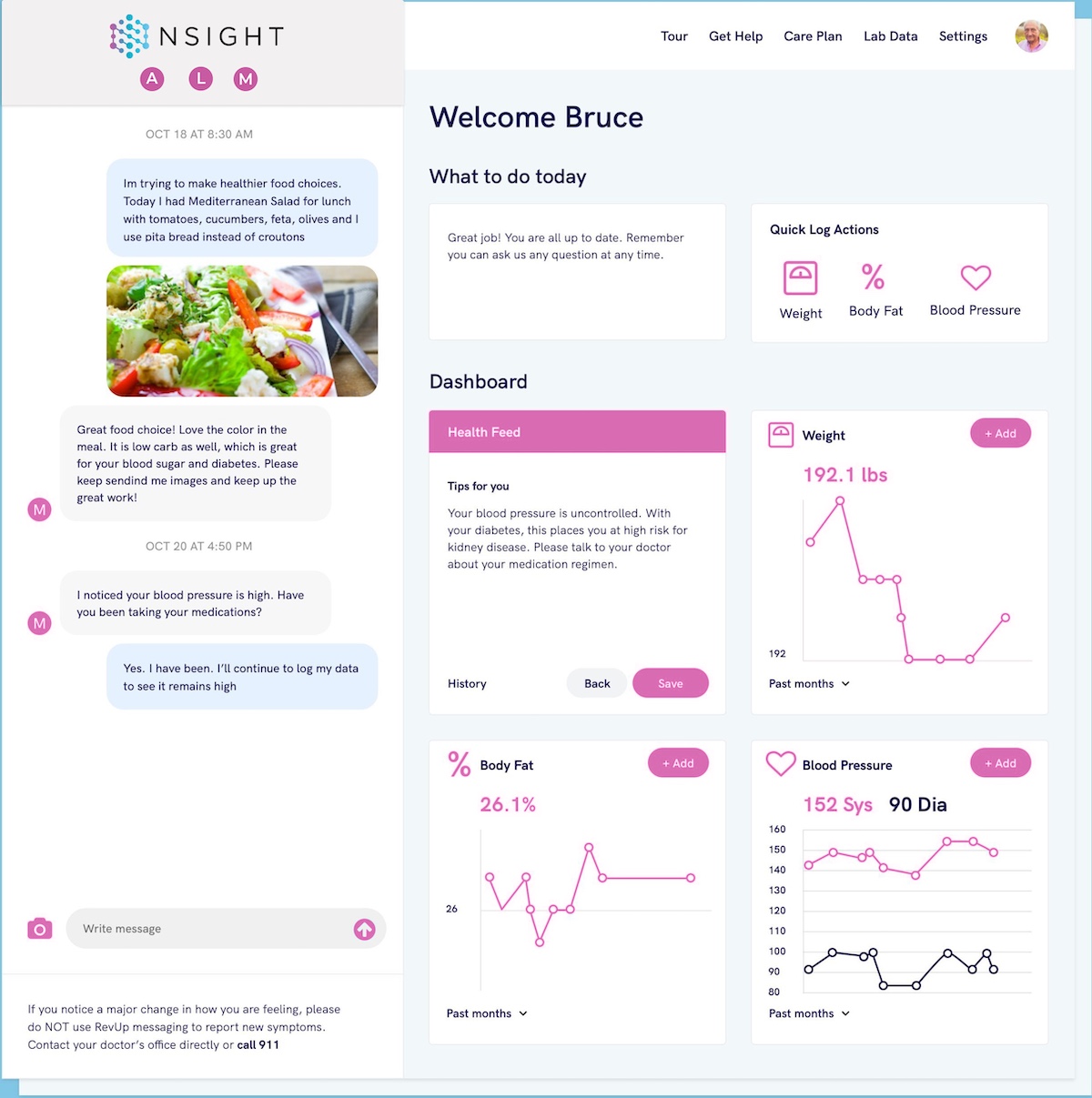 Configure and track everything important to you
Configure your dashboard to track only items that are important to you. You can view your progress easily in any of the charts, or add a measure directly. Using the quick log actions will take you directly to that measure, and you can sign up for reminders for a quick form entry.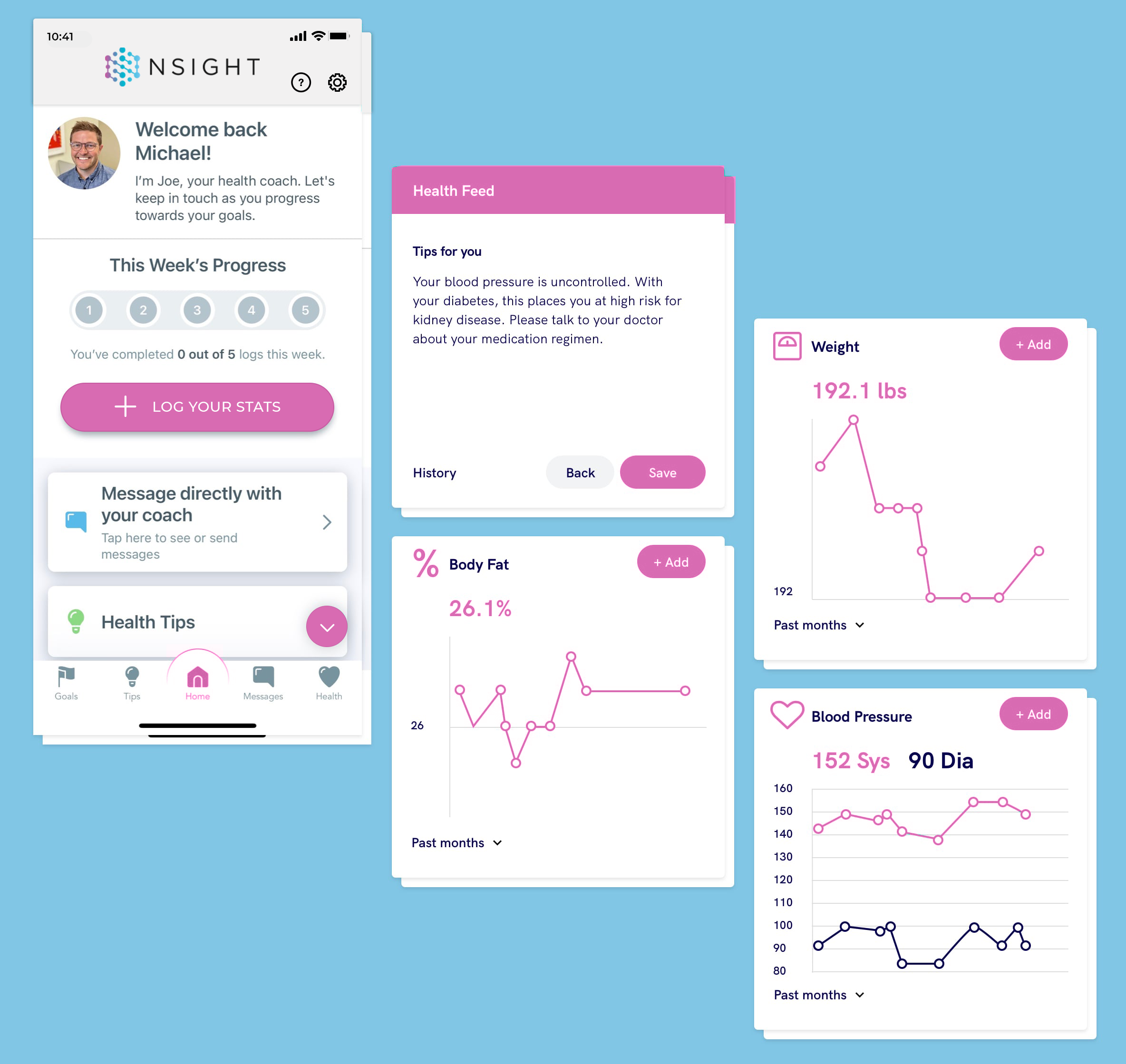 Get in touch with your health coach anytime, anywhere
Use messaging within the application to ask questions and maintain a dialog with your health coach between calls.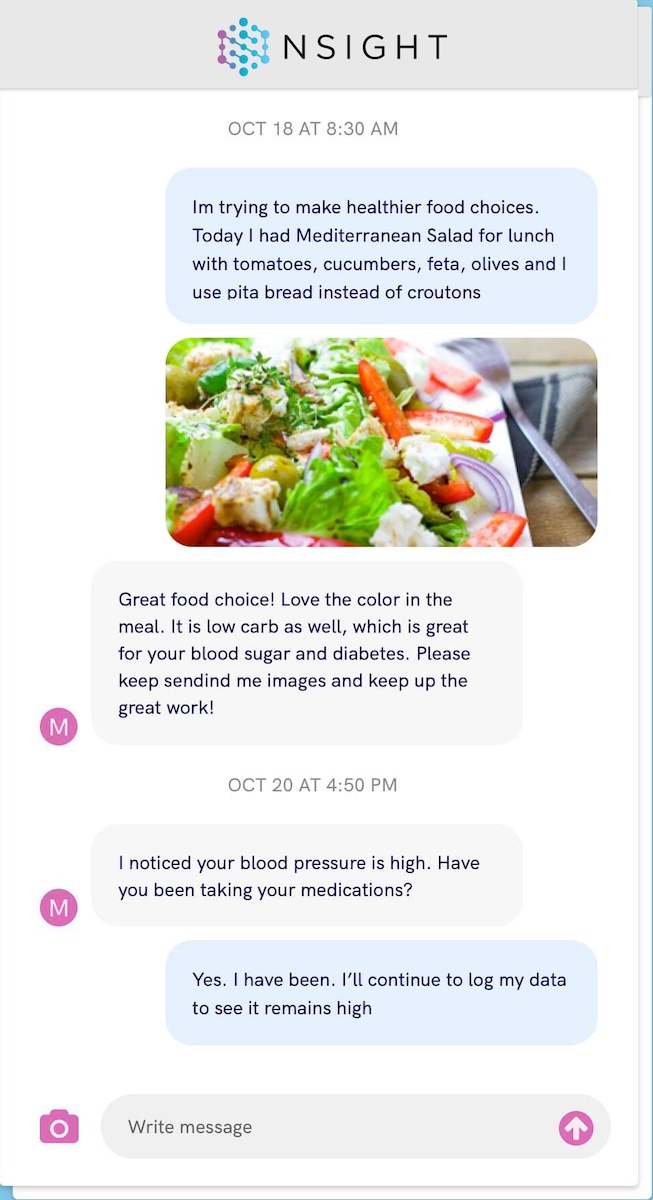 Nsight holds me accountable to do self-checks on my personal health almost daily. That way if something is going on, my health coach and I will catch it early.
Being able to get in touch with my health coach and medical team anytime I have questions or concerns, gives me the peace of mind of knowing that I am always taken care of.
I appreciate how my support nurse, Dailey, is always on top of things. If I send her a message with a question, she gets right back to me.
Nsight has motivated me towards maintaining good health. My personal doctor always has current information available and the program inspires me to have self-discipline.
My favorite thing about Nsight is their total concern for the individual and their complete dedication to their profession.
For me, what sets Nsight apart from other health monitoring apps is their reliability. I know there is always someone I can speak to if I have any concerns.
Everyone I have interacted with on the Nsight platform has been so genuine and caring. I'm not rushed, and I don't feel that my concerns are unimportant.
Having such a friendly and helpful person to communicate with about my health makes reaching out with concerns easier.
The ability to get immediate feedback from my health coach with suggestions and encouragement motivates me to stay on top of my health. Someone is always available who cares about me and addresses my concerns.
Logging in is the push I need to pay attention to my activity level, blood pressure etc. It keeps my to-do list top of mind, so I can't ignore my health.
Nsight has become an irreplaceable part of my health routine. I am making better choices with the types of food I am eating, and I am staying more consistent with exercise.